Why Choose Top Rank Roofing?
At Top Rank Roofing & Building, we want to provide customer satisfaction by offering a great service. We know how important quality roofing is. Without it, damp can penetrate the building structure, creating problems as small as discolouration and as large as loss of structural integrity.
It's why we make sure that you have access to roof repair immediately. With our commitment to communication and our payment at completion policy, we put our customers first.
In addition to the services you'll see listed here, you can always speak with our Dartford team about our work on rendering, exterior renovations and garden walls. Call today on 0203 285 8334 to find out how our expert masons can help improve your home.
Free Quotes
When you speak with our team, we'll be able to give you an initial estimate. Our Dartford team looks forward to explaining our roofing process to you to help you understand our no-nonsense quoting policy. Quotes may change upon further inspection.
Wide Range of Services
We aren't limited in our capacity to fix or build a new roof for you. Simply read more about the products and services that we offer to find out how we can help you. Whatever your roofing needs, we'll be able to help you.
High Quality Roofing
Whether you're looking for a new roof or simply roof repairs, our professionals can ensure that you get the best materials with the best methods. We work on flat roofs, pitched roofs and other exterior renovations throughout Kent.
Charles - 20/04/2022 (Google Review)
I have used Joe at Top Rank Roofing and Building Ltd twice now, I found that they were was fast to quote and start the work on an agreed date. Joe videoed the issues with the roofs in a very professional and transparent way giving price options on repair options along with recommendations. They do not seem to do a 30-day invoice but overall not a problem.
Heather - 18/05/2022 (Trustatrader.com)
I can't recommend this company enough. Polite, punctual and a realistic quote. If you need a roofer, I would definitely use Joe and Toprank. Very impressed!
Mark- 15/07/2022 (Trustatrader.com)
Joe had previously carried out work for me on a leaking roof and was extremely professional throughout that we asked him to inspect report and quote on possible work required for a new house purchase. As always joe was punctual, professional and extremely knowledgeable. He provided a detailed video and quotes for all work which was excellent value and competitive. Thank you Joe we will definitely be using your service in the near future.
Olya K- 12/2022 (Google Review)
Joe was quick to respond and quote. The communication was excellent throughout and the work was completed to the agreed timescales. Every step was explained and photos and videos were taken for the quote as well as during repair work and once the job was done to show me. Joe took time to make sure that I am clear on what the job involves and how it will look. The roofers arrived on time and cleaned up after the work was done. Joe was honest, polite, and respectful. My experience was extremely positive. I highly recommend Joe and would use again if needed.
Earl Ford- 11/2022 (Google Review)
The work was done to a high standard, the roof now looks like new. One broken slate was replaced and it is hard to spot it, as the others are so clean. The workmen were really tidy, even had a cordless hoover up there with them.
James Jeffries- 26/02/2018 (Google Review)
Where do I start with Joe and his team! Over the last 12 months they've repaired two separate roof issues and also re-plastered two rooms in my flat. Each time he has been a pleasure to deal with, always turns up on time and the results are always top draw. In addition to all of this Joe is just an all round top guy, is always available and reliable. I couldn't recommend him any more highly!
Sarah Jane Davies- 26/02/2022 (Google Review)
Top rank are an excellent team, very reliable, very reasonablely price, excellent quality of work. Cannot recommend them enough. Do not hesitate to employ them you will not be disappointed.
Stuart Fisk- 19/01/2021 (Google Review)
Joe and his team are fantastic. Really good guys. Punctual, hard working, they explain and show you what's happened, what they need to do to fix it and why. Prices are fair and the quality of work is good. Top Rank are used by me and pretty much all of our neighbours. They are a good, honest, honourable family business.
Our Roofing Services
For more information on the type of work we do, look at our service pages. You can read more about our step by step processes or our frequently asked questions. Speak with our Dartford team. We look forward to hearing from you.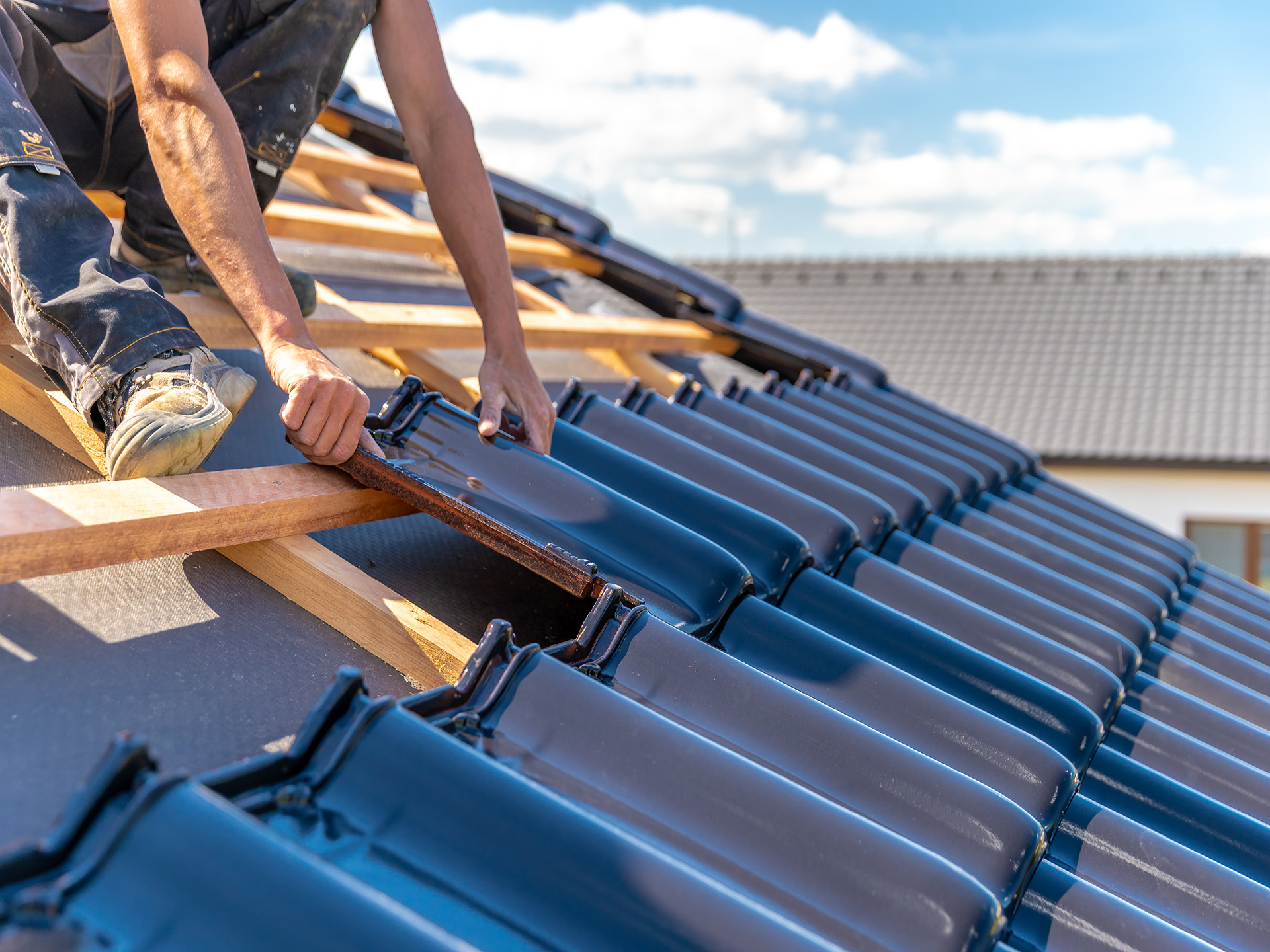 We're A Family Run Business
Top Rank Roofing & Building is a family run business with a wealth of experience behind us. We know what it takes to keep our customers happy, so we make sure that you feel confident putting your faith in us.
That's why you'll see warranties on our products and why we have our staff on hand to answer any of your queries. You'll be able to contact us at any point to check in, or ask how your roofing project is going. Our hand picked team of professionals will keep you up to date throughout our roofing work.
Areas We Cover
As a local Dartford company, we cover the surrounding areas, including Swanley, Horton Kirby, Longfield, Welling, Erith, Chislehurst and more. These are just a few of the towns we serve.
If you're not sure if you're within our coverage area, you can always ring our Dartford team on 0203 285 8334 for more information. We look forward to speaking with you about your next roofing project.